Art Shows
February 2023:
· 2/11-2/12: 9th Annual St. Petersburg Fine Art Festival (South Straub Park, St. Pete)
· 2/18-2/19: 38th Annual ArtiGras (Palm Beach Gardens, FL). **Booth 423 & 424**
March 2023:
· 3/10-3/12: 72nd Annual Under the Oaks Fine Arts Show (Vero Beach, FL)
· 3/17-3/20: 64th Annual Winter Park Sidewalk Art Festival (Winter Park, FL). **Booth 245**
April 2023:
· 4/14-4/16: 61st Annual Delray Affair (Delray Beach, FL)
· 4/22-4/23: 38th Annual Melbourne Art Festival (Melbourne, FL)
**Check back often for additions/updates
to show schedule**
Travel with Craig!
Call or email for more information on the following trips:
**Tanzania Big Game Safari**
August 6th-16th, 2023 - *Trip Full*

Join Craig on Safari! Tanzania offers a huge diversity of game species and is one of the best destinations for spotting the Big 5. From the rolling planes of the Serengeti to the dramatic cliffs of the Ngorongoro Crater, the stunning scenery sets the perfect backdrop for photographing the abundant wildlife. August is an ideal time to visit when huge number of elephants, giraffes, and buffalo gather throughout Tarangire National Park, and the wildebeest migration across the Serengeti is coming to an end.

December 1st-11th, 2023 *Trip Full*
Join our newest itinerary to Tanzania and discover some of Africa's best safari spots! Ater an overnight stay in Arusha, the group dries south for three days of game drives in Tarangire National Park—it's then on to Serengeti National Park via a tour of the famous Ngorongoro Crater. At the end of the trip, the group will fly back to Arusha for their outbound flights. Tanzania offers a huge diversity of game species and is one of the best destinations for spotting the Big 5. December is the height of the green season, so prepare yourself for Africa like you've never imagined it!
**Raja Ampat**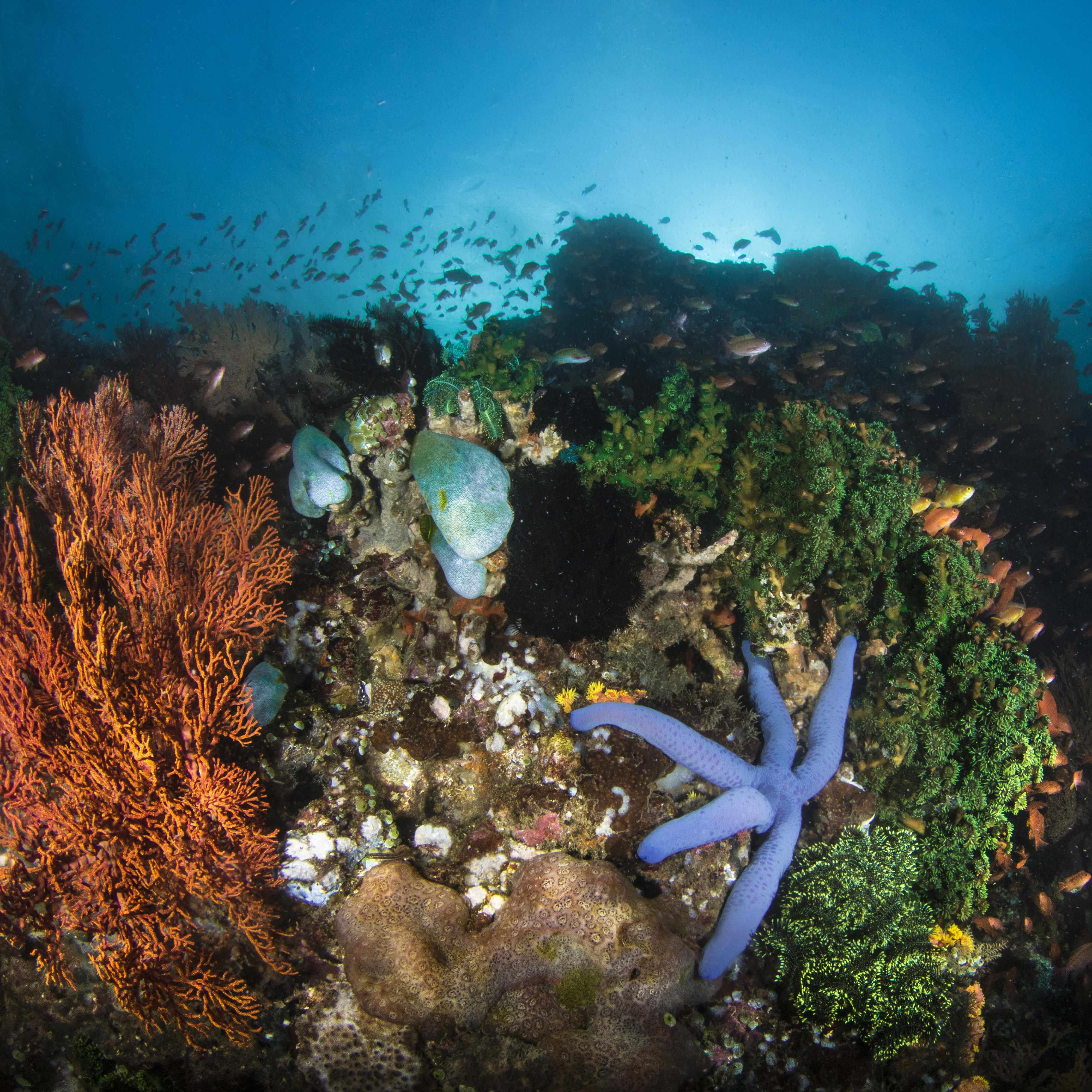 February 16th-27th, 2025
The jewel-like islands of Raja Ampat are caressed by a convergance of swift nutrient-rich currents. Here the pulse of marine life thrives from the sea floor to the surface where the kaleidoscope of corals can start in less than a meter of water! Join me for some of the most amazing diving in the world on one of Indonesia's most luxurious liveaboards with a maximum of only 12 divers!
**Galapagos**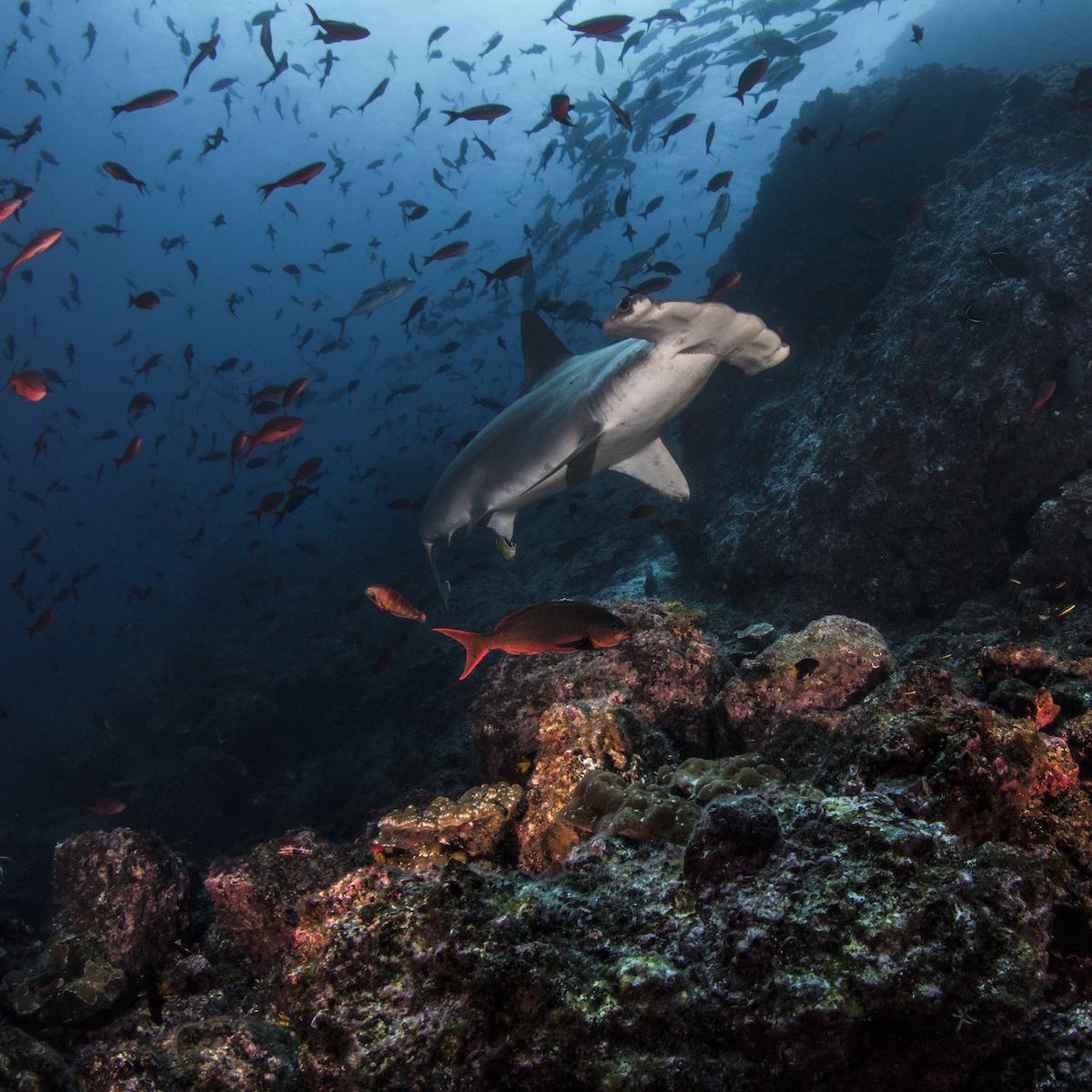 May 7th-17th, 2026
This will be an epic 10-night trip to see hammerheads, mantas, penguins, batfish, seahorses, Galapagos sharks and more! The trip is timed for the best hammerhead encounters, best visibility, and best water temps. The trip will be on the luxury Galapagos Master. I will conduct photo workshops throughout the trip, but non-photographers are welcome!